Below are photos I took of the One Shining Moment from the final game: Aboya's awesome dunk over Noah.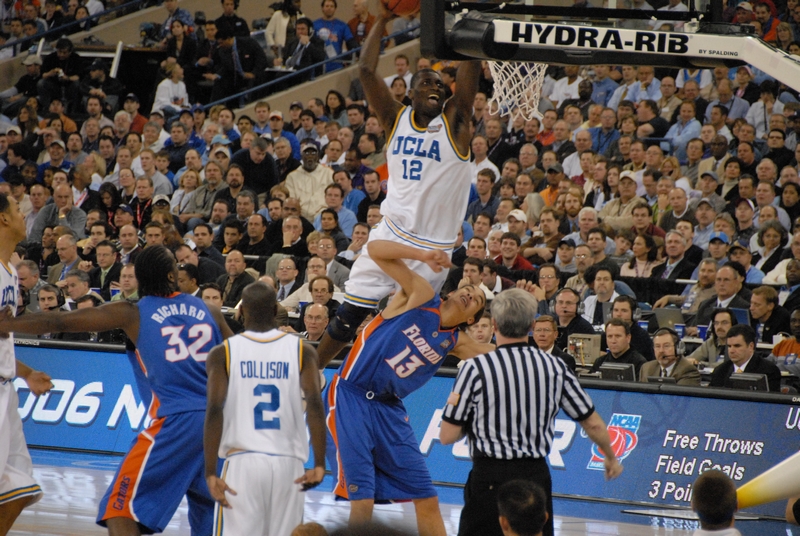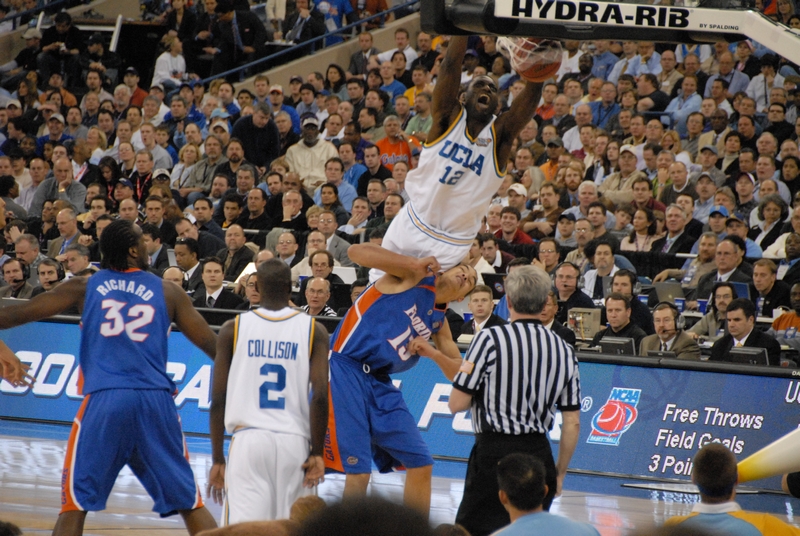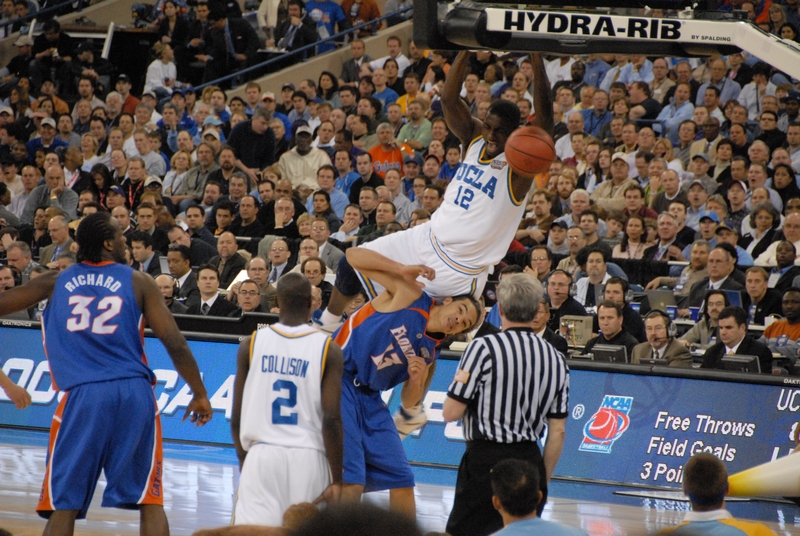 Florida had all the weapons and cracked the code to the UCLA defense. Their defense, led by Noah, was fierce. They had all the weapons and the coaching was excellent. After losing 3 players to the NBA last season and starting unranked this season, they won the SEC championship and dominated most of their tournament games. Quite a season those Gators had.
Though the last game was a pounding, UCLA's season was awesome. The team was ranked only #19 at the start of the season, won the Pac-10 championship, mounted an incredible comeback against Gonzaga, and crushed LSU. The team is young; I'm looking forward to next season. GO BRUINS: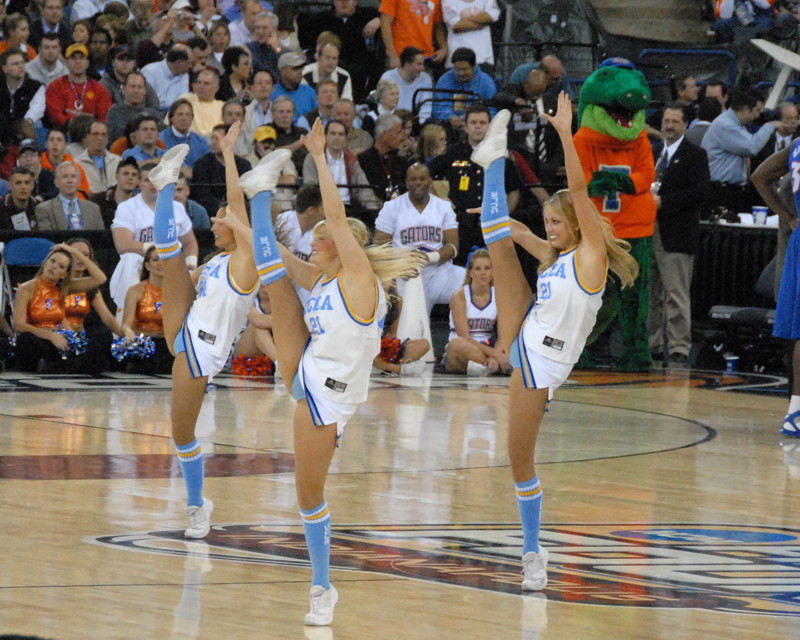 It was an excellent trip, and would have been nicer if UCLA had won. Most nights we only got 3 or 4 hours of sleep. CBS did a nice job making sure the activities and parties kept on comin'. The town was a madhouse.
What can top the memorable highlights of the trip? How about running into Bill Walton again! and he remembered me from when he was visiting Google two weeks ago.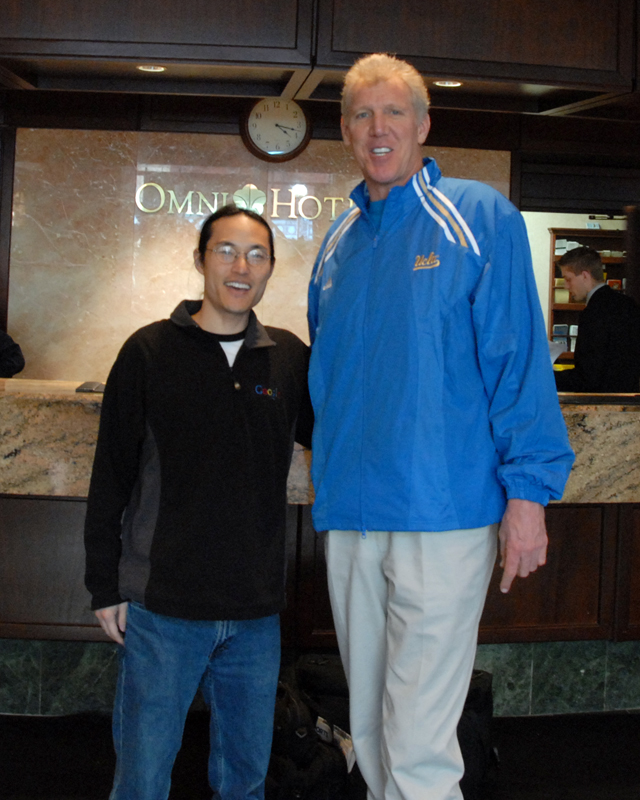 CAUTION: Going to the Final Four may be addictive.
Notice that the NCAA championship banner for UCLA needs both sides to print all 11 title years: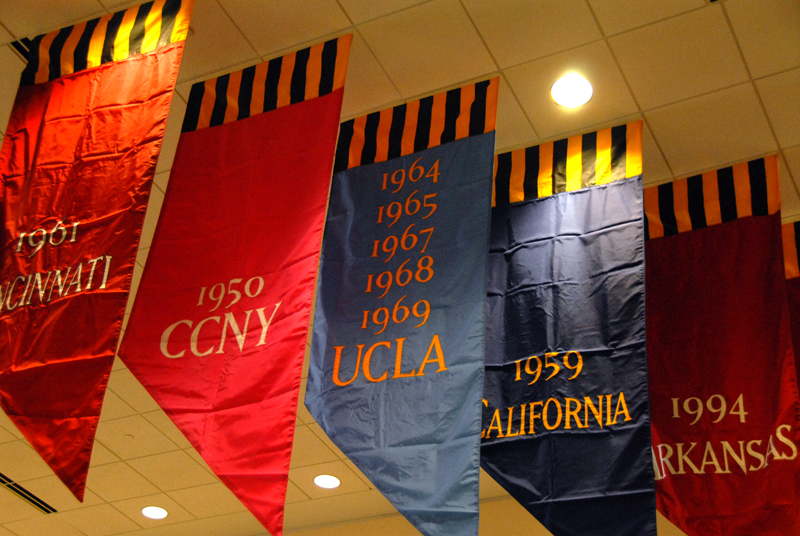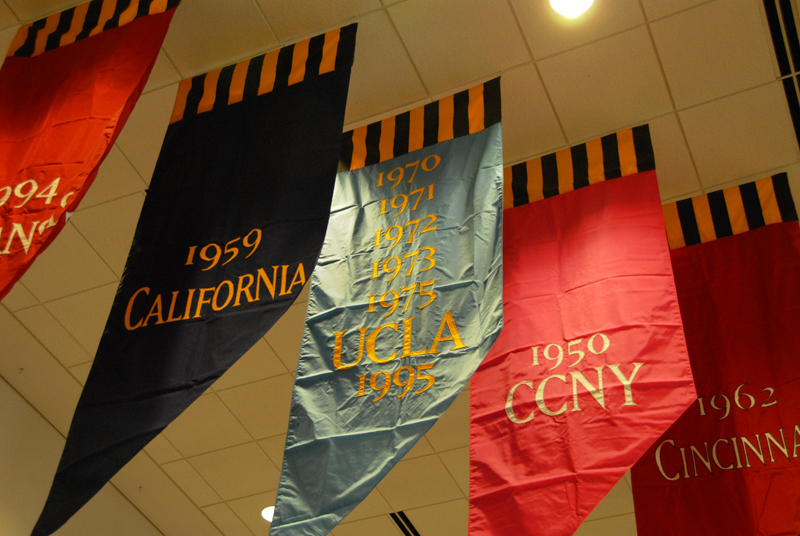 Now that's domination. Hail to the hills of Westwood.
Images copyright 2006 by Donald C. Lee
Donn Lee home page
Equipment: Nikon D200, 18-200mm f/3.5-5.6 VR2 lens.